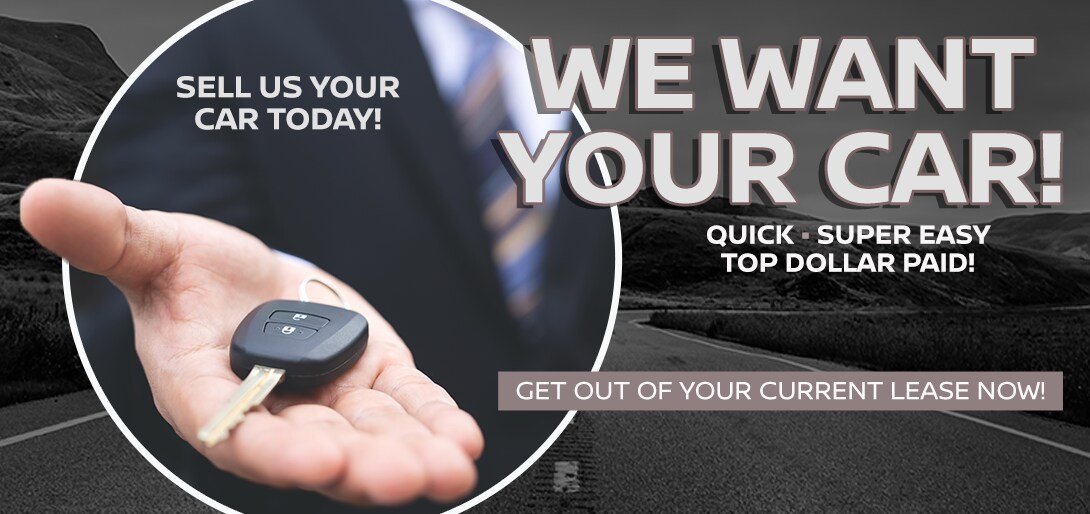 We will pay top dollar for your car today!
It's simple and easy. Just fill out the form below. We accept all years, makes and models.
And, did you know you can even get out of your existing lease and into something brand new, with no penalty? Are you worried about exceeding your allotted miles? Would you like to earn money for unused miles?
Sell Us Your Used Car
* Indicates a required field