Brake Service in Ramsey, NJ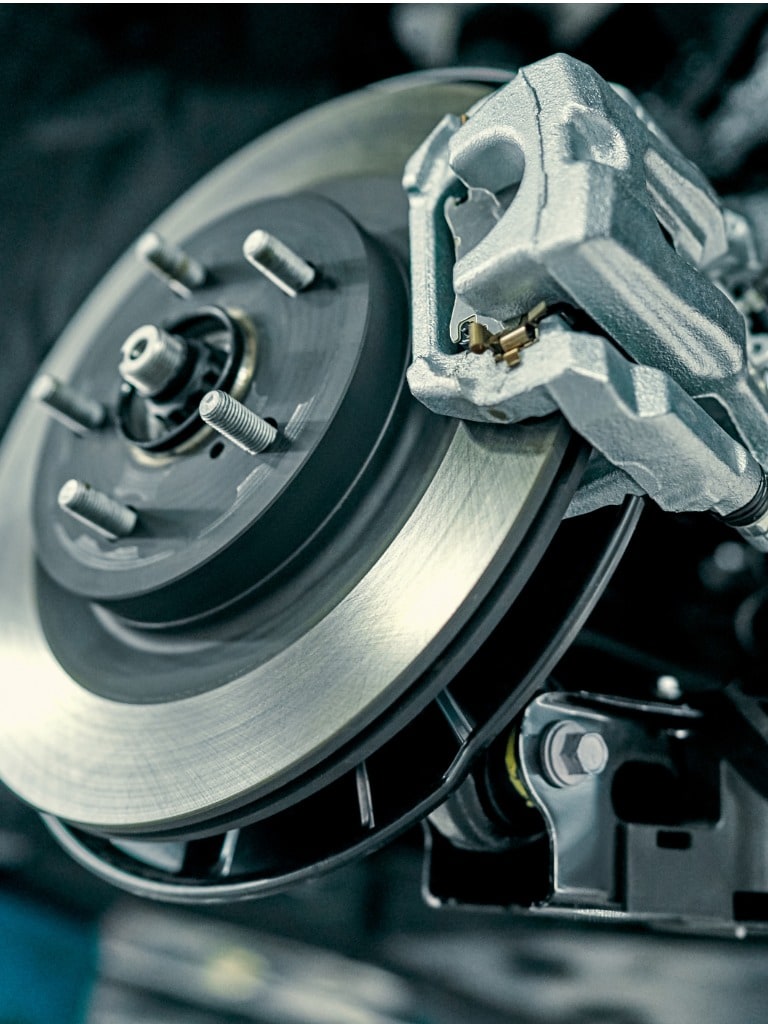 Your car's brakes are the first line of defense when it comes to helping you avoid auto accidents when you drive on the road. That's why it is important to keep your brakes in optimal working condition through frequent checks when your vehicle is in for service. Ramsey Nissan, located right on Route 17 in Upper Saddle River NJ performs a thorough inspection of your braking system every time you bring your car in for service. Our certified technicians run a complete diagnostic check on all your brake system's working parts and provide a detailed analysis for your review. We inspect everything from the brake pads and brake rotors all the way to monitoring the quality and levels of your brake fluid.
One of the biggest reasons we inspect your vehicle's brakes on every service visit is that it can save you money in the long term. Most often, an individual component of the braking system will be in need of replacement rather than the whole system itself. Brake pads and shoes are the most common components that need to be replaced in vehicle braking systems. Regular brake maintenance is an essential part of car ownership, and it's critical to keeping you, your family and other drivers safe on the road. Don't take unnecessary chances. Whether you're heading out for an extended vacation or just going to the grocery store down the block, your safety is worth it. A tell-tale sign that your brake pads are in need of replacement is if your car shakes or shudders when you apply the brakes while driving on the road. If you are experiencing this symptom, now's the time to schedule a service appointment and get your braking system checked.
If our technicians find an issue, your service adviser will alert you to the situation and explain what may need to be done and the cost you could expect to incur. Advances in technology have improved brakes over the years so that brake system components now have a longer life span. At some point, however, these components become worn down and need to be replaced. You can trust the Ramsey Nissan service team to take care of your vehicle's brake system and perform all needed services at competitive prices in the Bergen County, NJ area.
Schedule Brake Service