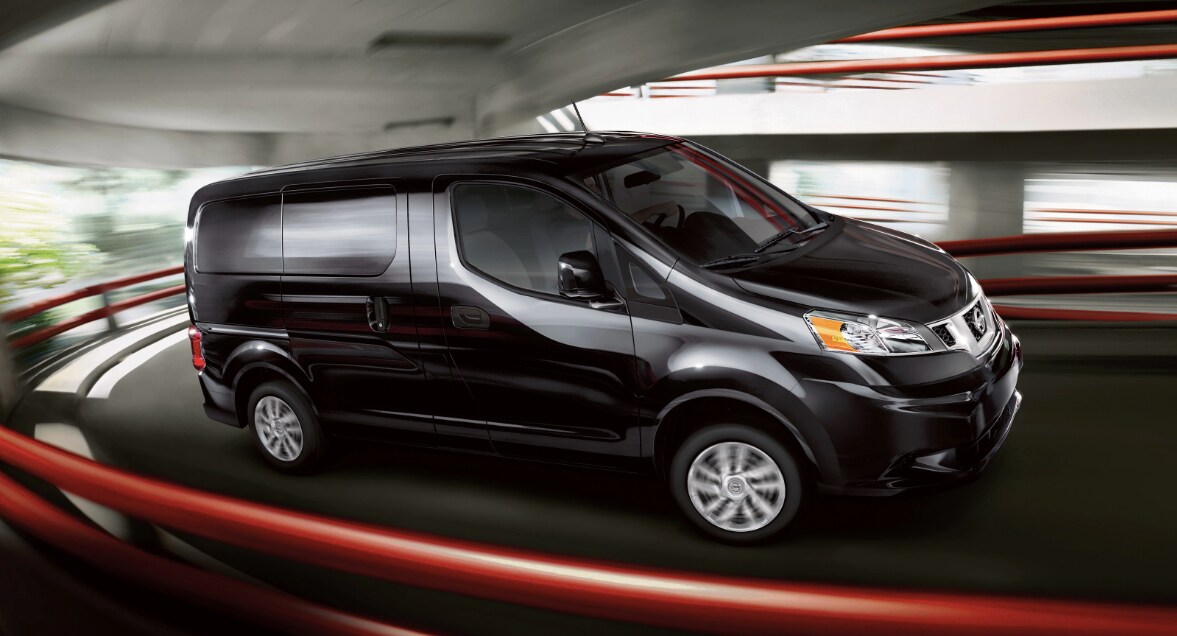 Nissan NV200 Compact Cargo Van Inventory Nissan Commercial Vehicle Center
Meet the 2021 NV200 Compact Cargo
Introducing the Nissan NV200 - a value leader and Best-in-Class City fuel economy with 24 mpg, the Nissan NV200 displays a small footprint with big space and huge possibilities. The Nissan NV200 Compact Cargo van carries an efficient 2.0L 4-cylinder engine that produces 131 horsepower and 139 lb/ft of torque, providing plenty of power to get your cargo efficiently to each job.
The NV200 is offered in two well-equipped models, the 2021 NV200 Compact Cargo Van S and NV200 Compact Cargo Van SV and each are paired with the Xtronic CVT (Continuously Variable Transmission) and 4-wheel Anti-lock Braking System (ABS). With a 36.7ft turning diameter and responsive handling makes this van perfect for tight city streets and even tighter parking spaces.
Despite its compact dimensions, the Nissan NV200 has a generous load volume and payload and the interior offers a whopping 122 cubic feet of space, including flat wheel wells and a low load floor height. Six available floor-mounted D-rings help keep your cargo locked down. With even the bulkiest of cargo, the 40/60 rear doors open to 90 and 180 degrees for added convenience and reduced intrusion into traffic when parked on the street.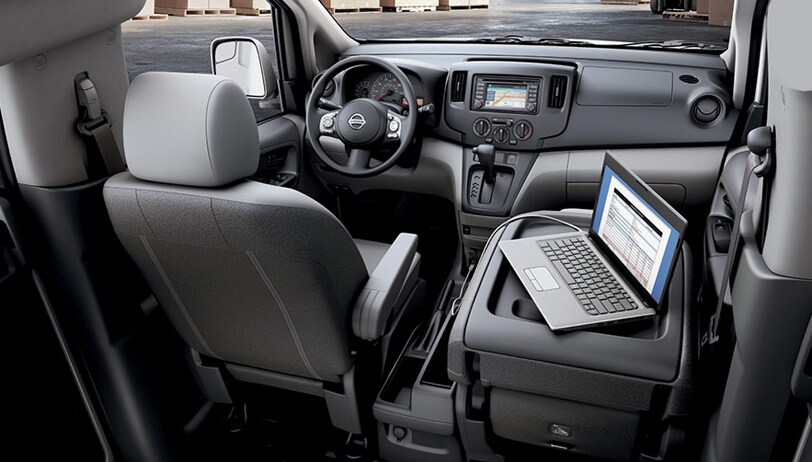 Your Mobile Office
Step inside and experience a cabin that redefines your mobile workplace with higher seating, excellent visibility, improved transmission placement, and an optional Technology Package that helps keep you intelligently connected. An office on wheels, the 2021 NV200 Compact Cargo offers a fold-down front passenger seat that turns into the desk space your paper trail demands, with an added fold-down armrest stays out of the way when you need more wiggle room.
When it comes to organization, the flexible center console is large enough to hold a laptop and the under seat sliding drawer helps keeps everything in its place and within easy reach. Keeping you in contact with the world, the Nissan Connect with Navigation and mobile apps system get you to your destination with ease. And with services like weather maps and fuel pricing, SiriusXM Travel Link help you avoid delays and find the best places to fuel up.
The NV200 Compact Cargo offers small business owners another choice in the compact cargo van market, and it's a good one. Head to Ramsey Nissan on Route 17 South in Upper Saddle River, NJ for a test drive and experience the flexibility and versatility of the NV200. Go wherever work takes you in the new 2021 Nissan NV200 Compact Cargo.