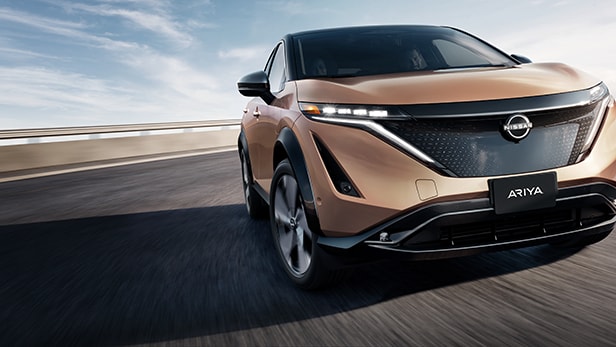 The all-new Nissan ARIYA electric crossover is redefining electric crossover SUV features.
This vehicle is packed with a variety of features that makes it a great choice for anyone looking for an electric vehicle (EV).
Here are some of the key benefits of the 2023 Nissan ARIYA:
Nissan ARIYA Features Long-Range Driving
The ARIYA has a range of up to 300 miles on a single charge, which is more than enough for most daily commutes and road trips.
This makes it a great option for those who are worried about running out of juice on a long drive. Under the hood of the ARIYA is powered by two electric motors, one at the front and one at the rear, which combine to produce
389 horsepower and 516 lb-ft of torque. This allows the vehicle to accelerate from 0 to 60 mph in just 5.1 seconds, making it one of the quickest EVs in its class.
Quick charging of the ARIYA
The ARIYA can be charged in as little as 30 minutes using a fast charger.
This means that you can easily charge your vehicle while you're out and about,
in addition It also comes with an optional home charging station, which allows drivers to charge the vehicle overnight in their own garage.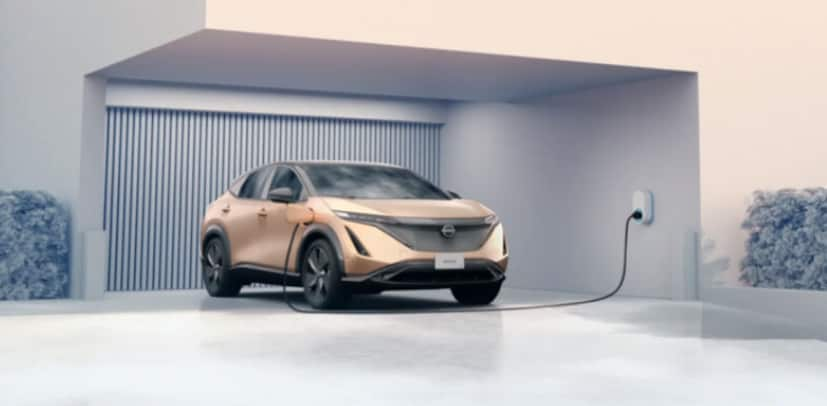 Advanced Technology Throughout the ARIYA
The ARIYA is packed with advanced technology that makes it a pleasure to drive. This includes a variety of driver assistance systems, such as lane departure warning and automatic emergency braking, as well as a large infotainment screen that displays important information about your vehicle and its charge status.
Low Maintenance
Electric vehicles require less maintenance than gas-powered cars.
There is no need for oil changes or tune-ups, which can save you money and hassle in the long run.
The Nissan ARIYA 100% Electric Crossover is Good For the Environment
Electric vehicles produce zero emissions
, which means that they are much better for the environment than gas-powered cars. This makes them a great choice for anyone who is concerned about their environmental impact.
The 2023 Nissan ARIYA Walkaround and Review
Get an all-inclusive walkaround and review of the 2023 Nissan ARIYA. Learn more about the range, charging, design, and connectivity of the All-New 2023 ARIYA.
2023 Nissan ARIYA Cost Savings
100% Electric vehicles, like the 2023 ARIYA, can save you money on fuel and maintenance costs over the long term.
Additionally, many states offer incentives and tax breaks for EV owners, which can further reduce the cost of owning an EV.
Safety is also a top priority for the ARIYA, as it comes standard with a host of advanced driver assistance systems, including lane departure warning, blind spot monitoring, and automatic emergency braking.
Additionally, the vehicle also features ProPILOT Assist, a semi-autonomous driving system that can help keep the vehicle centered in its lane, maintain a safe distance from other vehicles, and even come to a complete stop if necessary.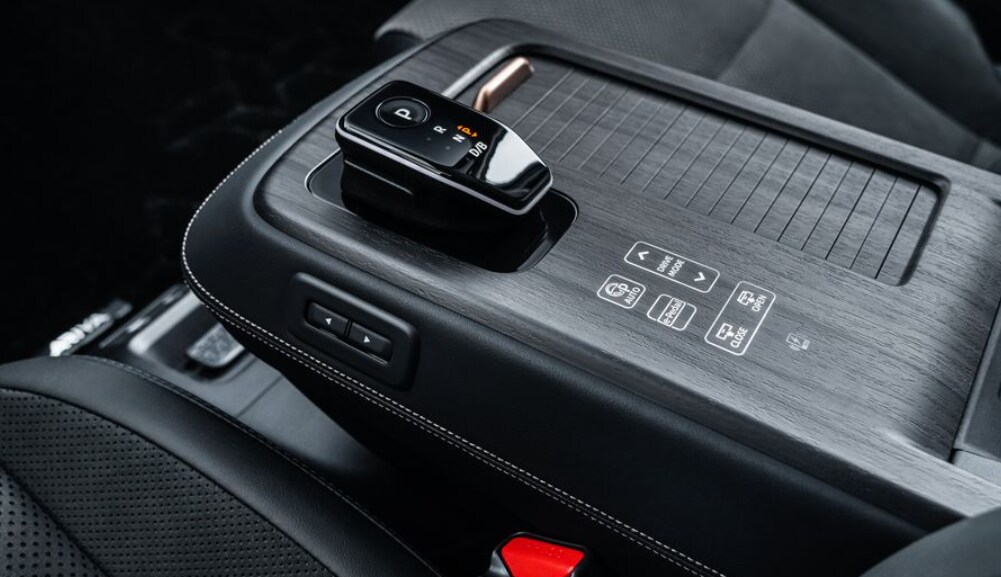 The ARIYA also offers a number of advanced features that are designed to make the driving experience more enjoyable and convenient. For example,
the vehicle features e-4ORCE, which is a torque vectoring system that improves handling and stability by distributing power to the wheels that need it most. It also comes with an e-Pedal, which allows drivers to accelerate, decelerate, and even stop the vehicle using just one pedal.
Our Final Thoughts
The 2023 Nissan ARIYA is a great option for anyone looking for an electric vehicle. With its
long range, quick charging, advanced technology
, low maintenance, environmental benefits and cost savings, it has something to offer for everyone. It's a perfect blend of performance, and efficiency. It's a great choice for families, commuters, or anyone who wants to take advantage of the many benefits of electric vehicles.
Come test drive a 2023 Nissan ARIYA today!