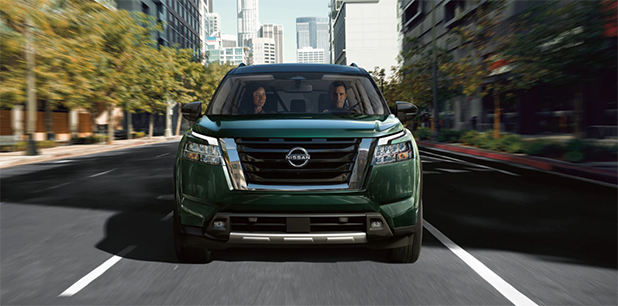 Whether you're hitting the road with your significant other in your
Nissan car
, taking the whole family in your
Nissan SUV
or taking the family and a camper or boat in your
Nissan Pickup
, here are a few helpful
Ramsey Nissan summer driving tips
that will not only help you prepare for your trip but to assist you in arriving safely. Before you head out on your next adventure, here is what you'll want to know…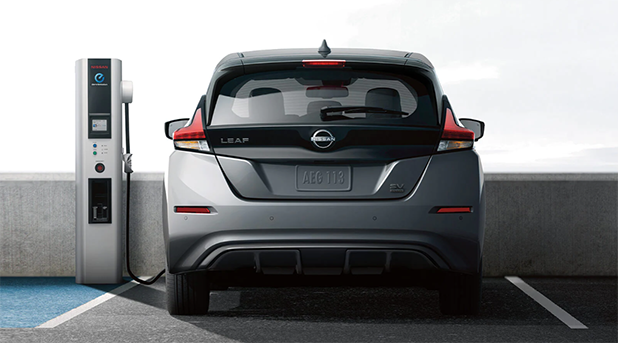 Plan Ahead for Your Nissan Summer Roadtrips
The key to reducing stress and being prepared is to plan ahead.
Check Weather Reports. Mother Nature can affect your travels, be sure you are aware of potential storms.
Clean Car Interior and Exterior. Remove unnecessary items and clutter, vacuum, wash your windows and the exterior of your vehicle.
Fill Up. Whether your driving an electric vehicle like the Nissan Leaf or a gas-powered vehicle like the Nissan Rogue Sport you'll want to be sure to fuel-up at the start of your trip. If driving hybrid-electric vehicles, keep gasoline in the tank to support the gasoline engine if necessary.
Plan Your Route. While Nissan's Door to Door Navigation will help you on your journey, planning your route reduces stress and offers confidence on the road.
Get Plenty of Sleep. A rested driver is an alert driver.


Unexpected situations can happen, make sure you're packed properly. Here are a few key items you will want to be sure to pack along for the ride:
Don't Forget Your Sunglasses
Cell Phone Charger
Flashlight
Flares or Warning Devices
Emergency Repair Kit
First Aid Kit
Vehicle Manual
Snacks and Water, avoid items that can melt such as chocolate
Map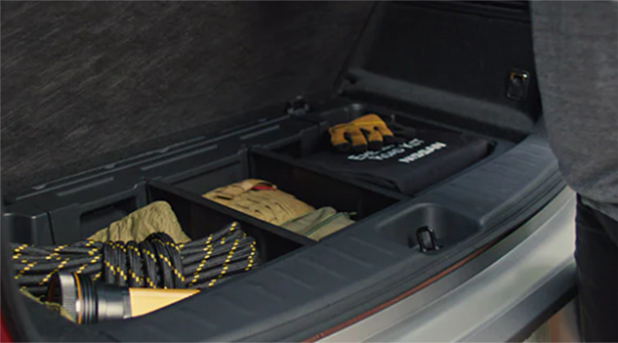 Vehicles including the
2022 Nissan Pathfinder
and
Nissan Rogue
offer features like
cargo-area under-floor storage
that not only adds additional storage space, but keeps items out-of-sight for safety.
Ensure car seats and booster seats are secured and properly installed, be sure to always Buckle Up and Never Drink and Drive.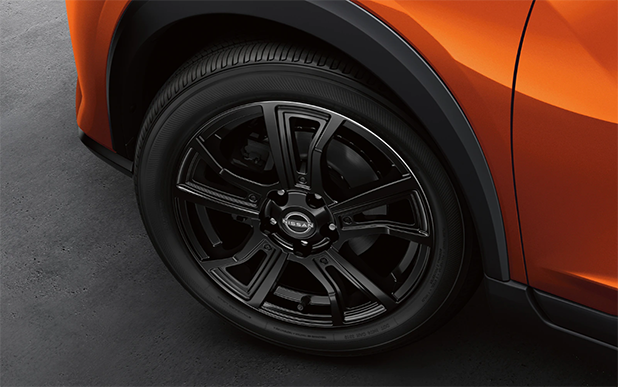 Key Elements To Check That Your Nissan is Ready for Summer:
Check Oil
Check Tires and Tire Pressure
Windshield Wipers
Lights
Check Fluid Levels, brake, power steering, windshield washer
Check Belts and Hoses
Check Air Conditioning
While the Nissan lineup includes an abundance of standard and available driver assistance technologies, its key to start alert of your surroundings. Summertime means more people will be out-and-about and winter takes a toll on the road's surface.
Watch For:
Potholes
Motorcycles
Pedestrians and Pets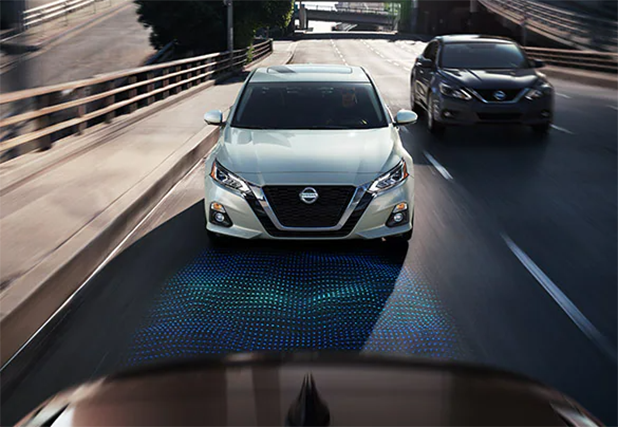 Key Nissan Driver Assist and Safety Technology Features:
Intelligent Around View® Monitor
Automatic Emergency Braking with Pedestrian Detection
Rear Automatic Braking
Rear Cross Traffic Alert
Blind Spot Warning
Lane Departure Warning
High Beam Assist
Intelligent Cruise Control
Intelligent Forward Collision Warning
Advanced Driver-Assist® Display
Intelligent Driver Alertness
Traffic Sign Recognition
Front/Rear Sonar System
ProPILOT Assist with Navi-link
Tire Pressure Monitoring System (TPMS) with Easy-Fill Alert

Pack Your Vehicle Wisely
Avoid overpacking your vehicle and make sure items are safely secured. If you're traveling with items on a roof rack, ensure straps are secured safely and are not dangling which can cause straps to loosen and jeopardize that your load is secure.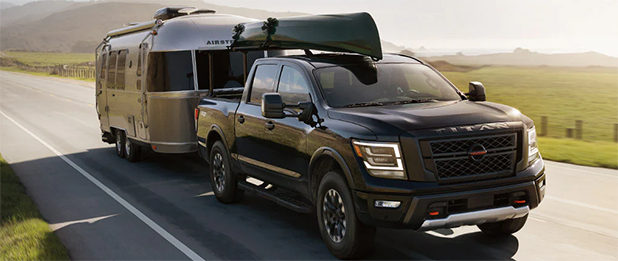 Towing Tips for Nissan Drivers
Whether you're new to towing or having been hauling for years, pulling a trailer behind your vehicle can be an added element to compromise your safety. Whether you are using an
SUV
or
pickup truck
, below is a few helpful tips to help ensure you and your family make it to your destination safely.
Check your trailer or camper to ensure it is safe to tow
Check Tires to ensure they are free from wear and properly inflated
Check Lights
Check Brakes
Ensure you're not towing more than your Nissan truck or SUV can handle. Check the towing capacity of your vehicle located in your vehicle's manual. The GVRW of your trailer should never exceed your vehicle's towing rating.
Whether you're using a hitch mount receiver, drop hitch ball mount or gooseneck hitch, you'll want to ensure you have the proper hitch for your trailer and load and be sure it is properly hitched to the tow vehicle. Be sure to safely attach safety chains.
When loading your trailer or camper, ensure you have properly loaded items and your cargo is secured and the weight distribution is equal. Unsecured items can shift, cause unequal weight distribution which can result in losing control your your vehicle and/or camper or trailer.


Key Nissan Towing Features:
Remote Trailer Light Check
Intelligent Around View® Monitor
Integrated Trailer Brake Control
Trailer Sway Control
Tow Mirrors
Tow-Haul Mode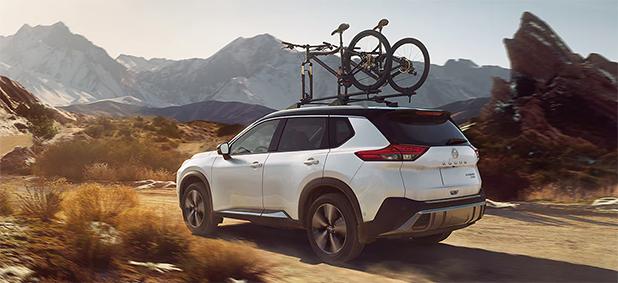 Accessorize Your Nissan Vehicle for Summmer
Ramsey Nissan is here to help you get ready for your next adventure and arriving there safely.
Nissan accessories
not only make your Nissan your own, but make traveling easier with key accessories including:
All-Season Floor Mats
Roof Rail Crossbars
Bike Racks
Kayak Racks
Pet Dividers
Tow Hitch Receiver
Hitch Ball Mount
Trailer Tow Harness
And More!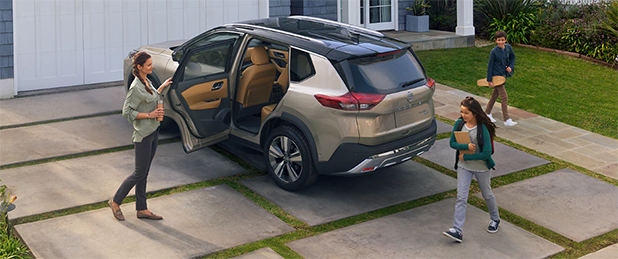 Before you head out on your next family adventure, be sure to plan ahead, be prepared, take your time, check your vehicle and your load carefully – and enjoy the ride!