Each year, the Specialty Equipment Market Association (SEMA) Show showcases distinctive vehicles from multiple auto brands. This year's event will take place from November 2-5 and Nissan will be featuring a few models that are special for their own reasons.
One of those vehicles is the 2023 Nissan Z Proto Spec that we discussed in a previous blog post along with the rest of the lineup for this all-new sports car model. There will only be 240 units of this specific model, pictured above in yellow, sold in the U.S. and provides amenities like a 400-hp 3.0L V6 twin-turbo engine, 12.3" customizable racing-inspired TFT meter display, an 8-speaker Bose audio system & other exclusives.
Here are the other vehicles that will be on display during the 2021 SEMA Show at the Nissan Booth #52157 located in the new West Hall of the Las Vegas Convention Center.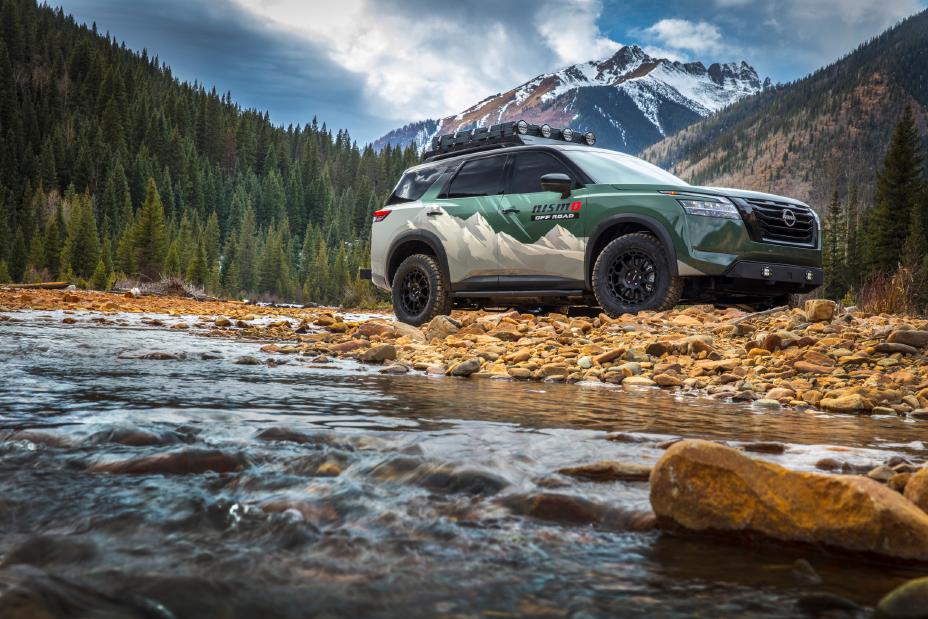 Nissan Project Overland Pathfinder
Built off of the 2022 Nissan Pathfinder that's now here at our dealership serving Hawthorne NJ, this is a unique SUV that combines the family friendliness that this model is known to offer with some distinct modifications designed to take the adventure off the road.
Among the customizations given to the Nissan Project Overland Pathfinder are:
Prototype NISMO Off Road 2" lift kit with custom Bilstein-sourced high-capacity monotube gas-pressurized shocks
Custom 18" NISMO Off Road wheels mounted with 265/60R18 Maxxis RAZR AT tires
Prototype NISMO Off Road expedition roof rack
ROAM Adventure Company 83L rugged cases
NISMO Off Road 6" driving lights
Custom fabricated front bumper guard with Rigid 4" D-Series driving lamps
Custom fabricated rock rails RIGd UltraSwing multi-fit hitch carrier with UltraTable
Egoé Nestbox camper conversion kit with camp kitchen & sleeping platform system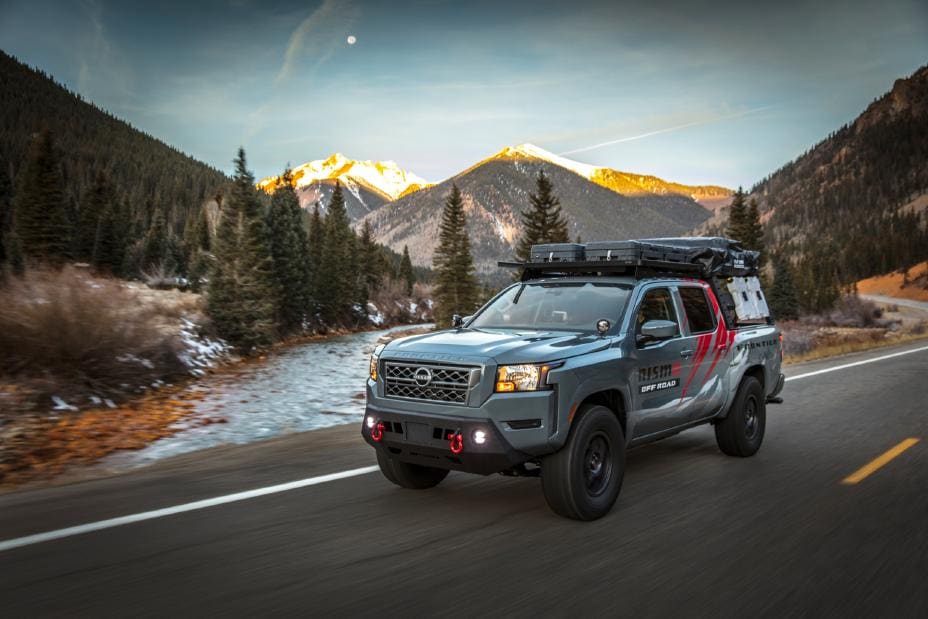 Nissan Project Overland Frontier
This model is given similar customizations as the Project Overland Pathfinder above, except it applies to the 2022 Nissan Frontier that's also now here at our dealership serving Englewood Cliffs NJ. In terms of performance, these enhancements are included:
NISMO Off Road Performance Suspension Kit adjusted for a 2" lift in front
SPC front upper control arms with xAxis sealed flex joints
NISMO Off Road performance shock absorbers with remote reservoirs
Custom NISMO Off Road rear leaf springs for a 2" lift & greater load-carrying capacity
17" NISMO Off Road AXIS wheels with 285/70-17 Maxxis RAZR MT tires
Full NISMO Off Road Performance Cat-Back System featuring a polished tip with a laser-etched NISMO logo
NISMO Off Road heavy duty bumper with NISMO Off Road 4" round driving lamps
Hood-mounted NISMO Off Road ditch lamp mounts with 4" round driving lamps
Here are some other modifications made to the Nissan Project Overland Frontier:
NISMO Off Road overlanding bed rack & rooftop tent
Front Runner Slimline II roof rack
Hi-Lift jack mount with Hi-Lift X-TREME jack
Pair of Roam Adventure Company 83 Liter rugged cases
TruckVault all-weather bed drawer system
ARB Elements fridge mounted on a drop-down slide
ARB twin air compressor
Garmin Overlander all-terrain GPS system
Garmin PowerSwitch digital switch box
67 Designs device mounting system
Dometic PLB40 portable lithium battery power source
Overland Solar - Bugout 130 foldable solar panel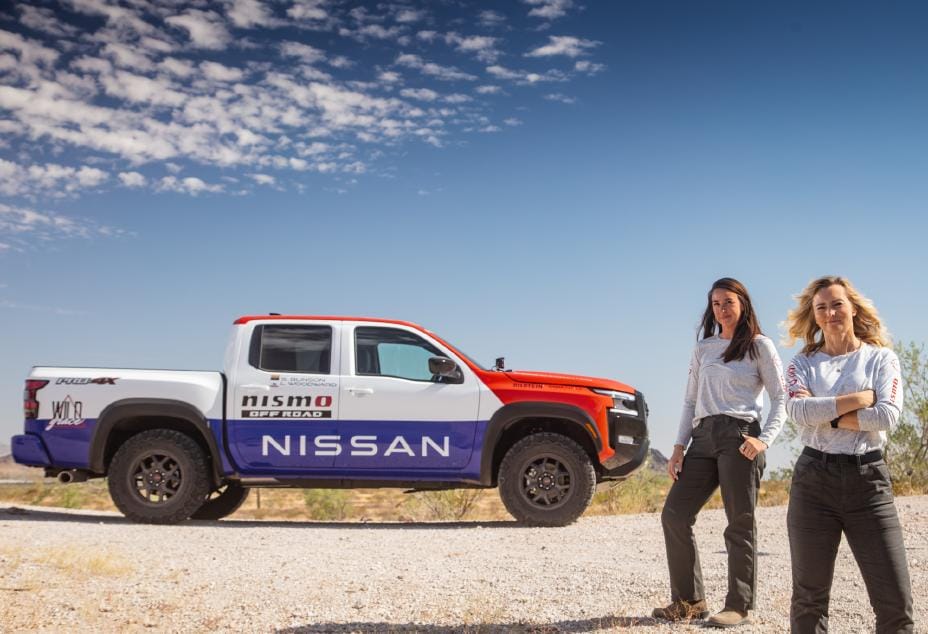 Nissan Rebelle Rally Frontier
Team Wild Grace's NISMO Off Road-equipped 2022 Nissan Frontier PRO-4X placed 6th in the 2021 Rebelle Rally 9-day, 1,200-mile trek through the deserts of Nevada & California. Besides Nissan Hardbody racer-inspired red, white & blue livery, this model offers these NISMO Off Road parts:
Driving lights
Performance suspension
Cat-back performance exhaust
Axis wheel
Sedona Blinson and Lyn Woodward, Team Wild Grace co-captains, will be at Nissan Booth #52157 on Tuesday November 2 to speak on their experiences during the Rebelle Rally.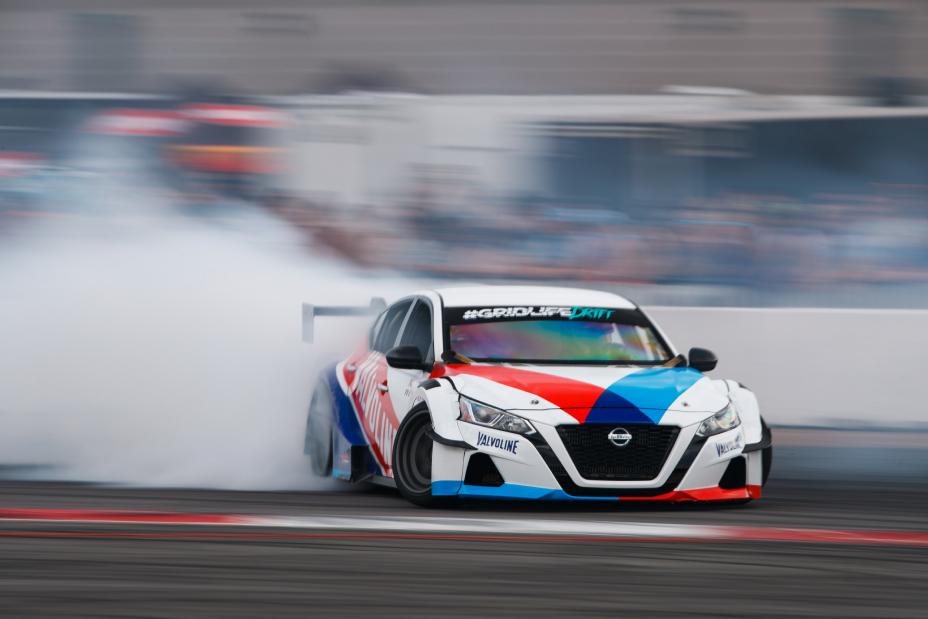 Nissan Altimaniac
Another person who will be at Nissan Booth #52157 during the 2021 SEMA Show is 3-time Formula Drift World Champion Chris Forsberg along with the Nissan Altimaniac that was built on a 2021 Nissan Altima stripped down to a bare body and 3D scanned. Forsberg partnered with chassis engineering firm Tekk Consulting to make this vehicle happen.
Highlights of the Altimaniac include:
Nissan GT-R's VR38 twin-turbo V6 modified to deliver a reliable 2,000 horsepower
RTS 6XD sequential transmission for handling lightning-quick shifts
Fully adjustable custom race suspension for maximum drift angle control
4 carbon fiber seats designed by Recaro Automotive surrounded by a full double-halo roll cage
Custom livery designed by Team Valvoline that's optimized for 360-degree drone footage with each side being a different color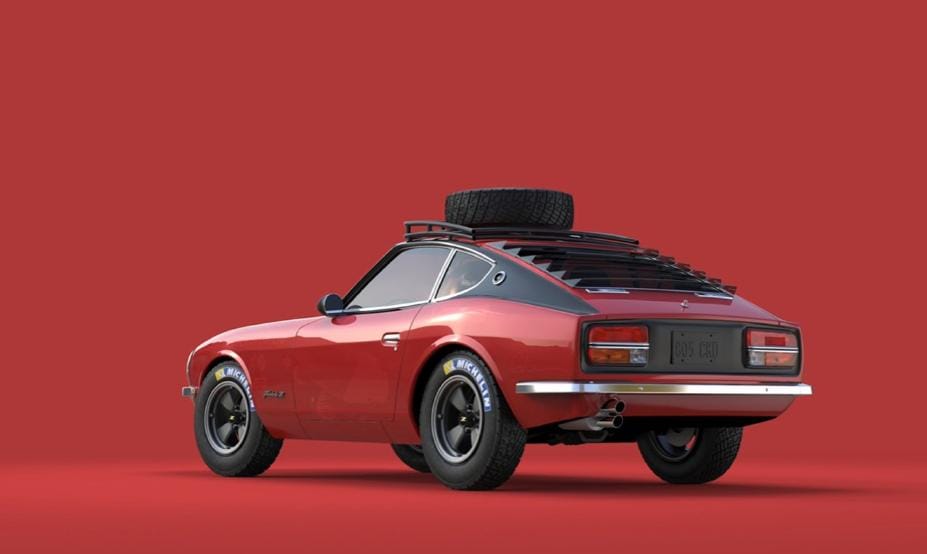 DocZ Safari Rally-Inspired Nissan 240Z
Last but certainly not least is the DocZ, which is a 1971 Datsun 240Z with East African Safari Rally homage livery in tribute to the contest it won. It was found in extreme disrepair and revamped into what you see above thanks to Fast and Furious actor/producer Sung Kang & his mentor Erick Aguilar of Erick's Racing.
The customization made to the DocZ consists of:
L24 engine stroked to 2800cc with a custom head, triple Weber carbs & custom exhaust
Completely refreshed suspension & brakes
16" '78 Nanakorobi Yaoki' wheels that pay homage to the Kobe Seiko-style wheels originally coming standard on the Z432
Replacement roof & new panels Unique koi fish ghost effect provided by Coastline Autosport
Red & black two-tone paint